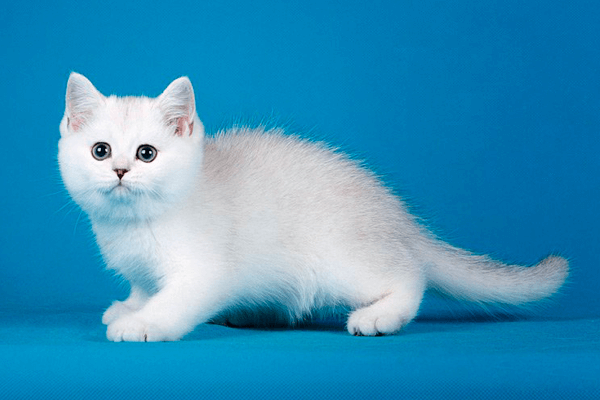 Fans of cat plush puffs are undoubtedly in luck. There are two breeds to choose from: Scottish Shorthair and British Shorthair. Both breeds have a similar type – round faces, chubby cheeks, plush fur and large round eyes. Scottish and British kittens at first glance evoke affection and are associated with teddy bears. A non-expert can tell a Scottish kitten from a British kitten only by the "folds" of the ears. What about the difference between a Scottish straight and a British cat? How can you tell them apart from the British cats? At first glance, a simple cat lover can easily confuse a Scottish kitten with a British one. Indeed, the kittens are all cute and beautiful, playful and kind, sociable and perky. But what will an adult cat look like? How will he behave? How will they treat you and your family? And the main question is to buy a British kitten or a Scottish kitten? Let's try to answer these questions.
The British cat is powerful and stocky. Whereas Scottish is slim and tall. The British's muzzle is brutal, devoid of some "mi-target". And the Scotsman, on the contrary, even with age, remains a childish expression of "face", such a cute kind-hearted fellow with an off-scale "mi-target"
Now let's talk about character, behavior and attitude towards us, people, and towards our family members.
Scottish cats are excellent diplomats, they get along well with all living creatures around them; people, children, dogs, cats and even birds and rodents. They are devoid of any aggression and are very sociable, betrayed and burn out from love for their master.
British cats, on the contrary, are less contact, more independent of humans and can live a hermitic lifestyle even in a large family. British cats are more severe towards feline and dog roommates living with them in the same territory. The Briton can mark the distance from a distance – giving him his heavy and contemptuous look. He is reserved in expressing his feelings, but loyal enough.
Whom to buy a British or a Scotsman is up to you! And as you know, at the junction of two opposites, true harmony is born. The breeders have already worked on this. Creating the Scottish breed, we took into account the shortcomings of the existing breeds, reducing them to a minimum. Therefore, Scottish cats are harmonious in everything and in appearance and character and in behavior and in relation to humans.
You can buy a Scottish or British kitten in the Foldlandia cattery of Scottish and British cats.